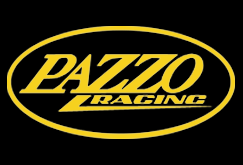 Pazzo Racing, Inc.

19810 57a Avenue
Langley, British Columbia,
V3A 6G6 Canada
Phone: (604) 539-1500 Mon. to Fri. 9:00 am to 4:00 pm PST
Fax: (604) 539-1501
E-mail: sales@pazzoracing.com (Prefered Option)
USA Dealers- please contact our US Distributor!
Pro Gear Industries
progearindustries@gmail.com
Contact Form
If you have any questions or comments regarding our products or distributors, fill out the form below.